Welcome.
The Borg Multiobjective Evolutionary Algorithm (MOEA) is a state-of-the-art optimization algorithm developed by David Hadka and Patrick Reed at the Pennsylvania State University. Borg is freely available for academic and non-commercial use. Use this site to learn more about the Borg MOEA and request access to its source code.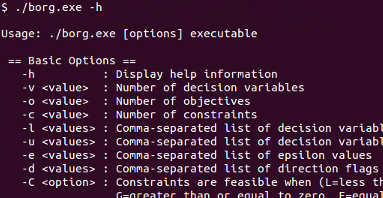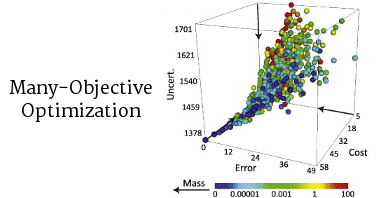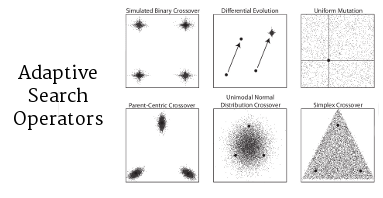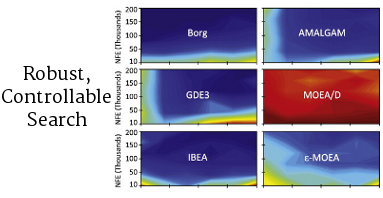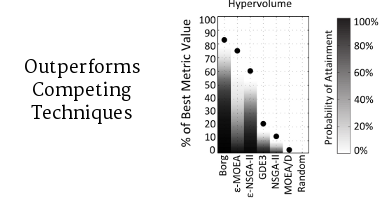 Many-Objective
Borg efficiently captures the tradeoffs between many conflicting performance objectives, providing decision makers with detailed insight into their problem characteristics.
Adaptive Search
Borg uses an ensemble of search operators, auto-adapting their use at runtime to tailor itself to your optimization problem.
High-Performance
Written in efficient, high-performance ANSI C, the Borg MOEA wastes little time when solving your problem. Runs on Unix, Linux, Windows, and Mac.
Back to Top